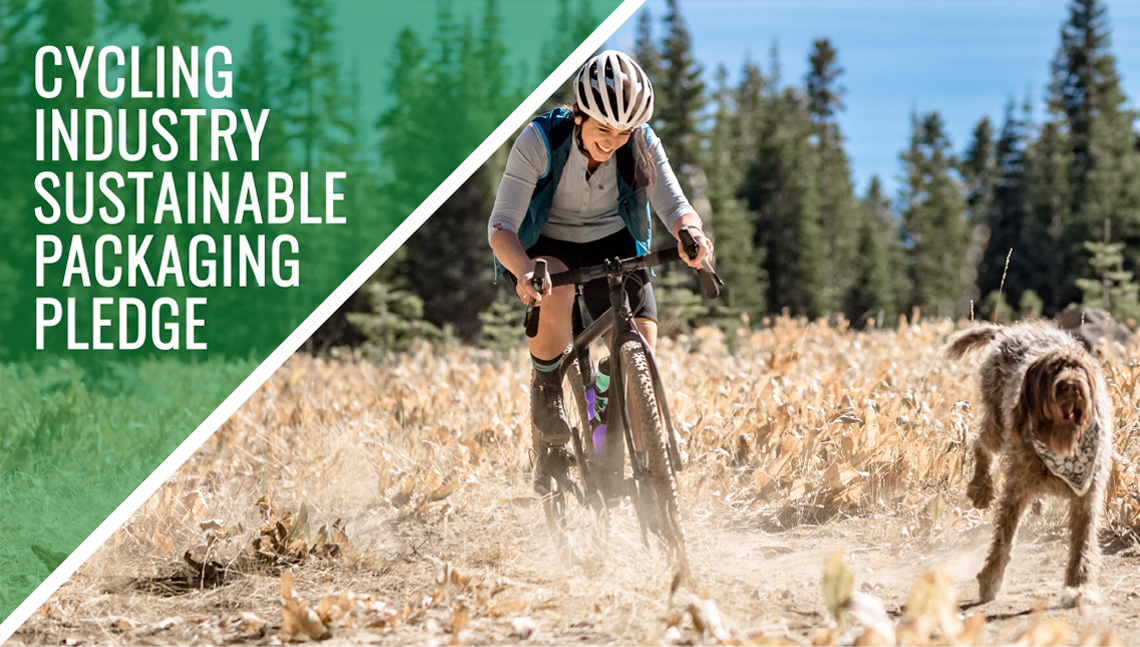 Cycling Industry Sustainable Packaging Pledge
Responding to nowadays challenges, from resource scarcity to climate change – just to name a few – requires increasing awareness and changing behaviours.
Cycling is riding us towards a more sustainable world and we believe that we must be at the forefront of the Green transition in Europe, reflecting and reinforcing the EU Sustainability agenda.
The Confederation of the European Bicycle Industry (CONEBI) and Cycling Industries Europe (CIE) have launched an industry-wide commitment to reduce plastic packaging as well as to eliminate unnecessary packaging from the supply chain.
Packaging volumes continue to rise globally. In 2019 the volume of packaging waste, in the EU, reached a record high of 79.3 million tonnes, 60% of which was paper, cardboard and plastic. In the US, plastic packaging alone created over 14.5 million tons of waste. The UN Sustainable Development Goals estimate, by 2050, the resource of three planets will be required to sustain the lifestyles of one. These increasing waste volumes are inflated by excessive and unnecessary packaging designs which, alongside single use models, non-recyclable materials and plastic entering our natural environments, is creating numerous challenges for our planet, climate, and biodiversity.
As an Industry, we believe it is time for change. We are uniting behind a shared vision of creating a circular economy for packaging, which is in line with the European Commission's goal for a new circular economy. For packaging this includes the designing out of waste and pollution, keeping products and materials in use for longer, and retaining material and resource value by returning it to the system, protecting our natural ecosystems. The signatories of the packaging commitment pledged to work with their supply chain partners to ensure that all supply chain packaging is reusable, recyclable, or compostable by 2025.
So far, many companies and supporting industry associations have decided to support the commitment and we hope that more will join soon. We believe this initiative is an important step in reinforcing the CSR agenda of the bicycle industry, showing high-levels of ambition in Europe. We warmly welcome you to join the pledge!